Moving from Primary School to Secondary School
Moving from primary school to secondary school is an exciting time for many. But for young people and those around them, it can also be an anxious time.
For a lot of young people, beginning secondary school is a huge life event. It can symbolise entrance into young adulthood. They are also leaving an important part of their lives behind and whether or not they are conscious of it, endings can be difficult. This transition can be difficult for parents or guardians too. It is a change in routine for the household, which often comes with its own challenges.
Below are some suggestions and strategies to help you plan as a family for this change.
Step 1: Share information with the new school
Clinical assessments or reports

Teacher reports from the old school

Suggest the old and new teachers talk

If school needs further support they can contact the child's CDNT

Ask the school about language exemption and resource hours

Talk about special needs assistant (SNA) support

Identify a point of contact for the child. This could be the year head

Let the school know about the child's learning style and areas of strength and need.
Step 2: Create a transition passport
This is a brief summary of strategies to support the young person

Distribute it to all their teachers

Write it in the young person's voice. It should be less formal, compared to the reports.

The transition passport can support the young person with preparing for the transition and to feel like the new people will know about them and their preferences.

There are different types of transition passports, depending on your child's strengths and needs. See below for some examples.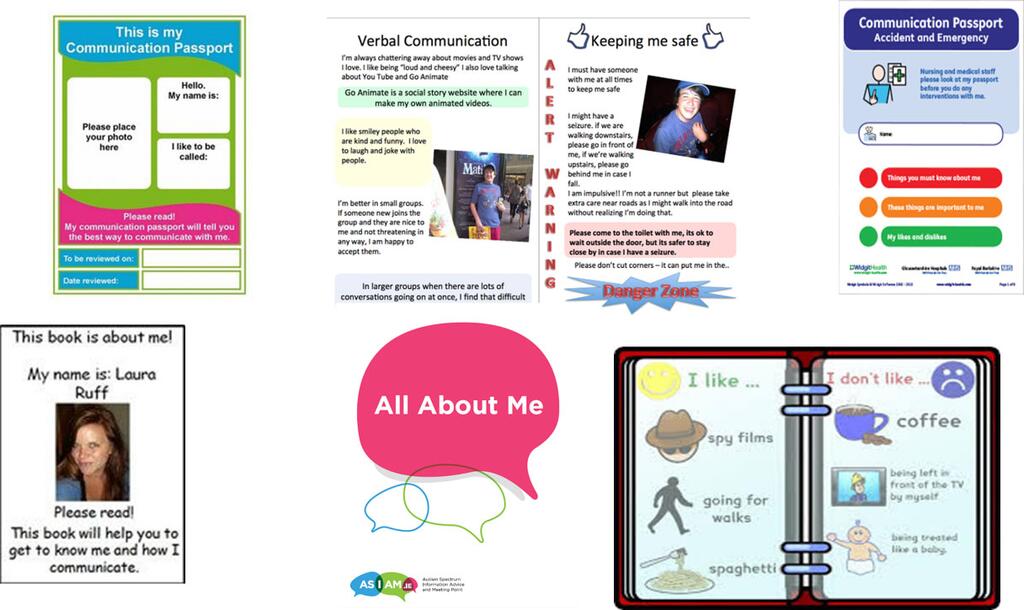 Step 3: Other ways to help the transition
Make a social story

Drive or walk past the school

Talk about the school

Practice the journey to and from school

Make some time to validate the way your child might be feeling about this move and change.

Complete a 'transition workbook' with your child.

It can be easily adaptable to your child's needs and language abilities.

It helps your child to prepare for change in small steps.

Complete this before your child moves school, so they are more prepared.
Step 4: Investigate the school environment
Find out the following information on school website or by contacting the school:
Get a map of the school and highlight the key areas. For example, the locker space, lunch area, resource room, and sensory room.

Find out where the 1st year classes will be held.

Locate the labs and practical rooms.

Find out how accessible the school is by identifying where they have stairs and/or lifts.

Find out where the student lockers are and what type of locker and size they are.

Ask if students have a base classroom or move throughout the day.

Find out what the timetable and lunch routines are.

Ask if there is unstructured or free time for students.

Ask what the teachers' and coordinators' names are.
Step 5: Visit the school before the school year starts
Look around the school

Use a map of the school to find your way around

Meet teachers if possible

Take photos of classrooms, the toilets, the yard, and teachers, if possible.

Bring a snack and eat where your child will be eating next year, and use the toilets.

Afterwards, create a picture book using photos taken on the visit.

Get your child involved by allowing them to glue in photos into their picture book.
Step 6: Engaging with the environment and curriculum
Consider the following supports and requirements for your child:
Assistive Technology

Find out about seating options including the position or type of seat available. For example, a ball chair might be helpful.

Talk to the school about movement breaks like lifting themself-up from chair, stacking chairs or walking.

Ask about what exam accommodations and supports are in place in the school.

Explain the student's sensory needs and talk about the use of things like ear defenders, fidget toys, move n'sit cushions, chewing gum, chewy or crunchy snacks, a sucky bottle or a lap blanket.

Limit the amount of instructions given at one time by a teacher and talk to the school about how your child best takes in information. Think about if it is visual, auditory, or through a list.

Think about tools that might help like visual cues including using coloured paper or a ruler under a sentence being read. Highlighters can be very useful too.

Think about using visual timers like sand timers or digital timers at home.

Talk to the school about reducing visual stimuli. For example, explain the importance of having one subject on the board at a time or not using a phone.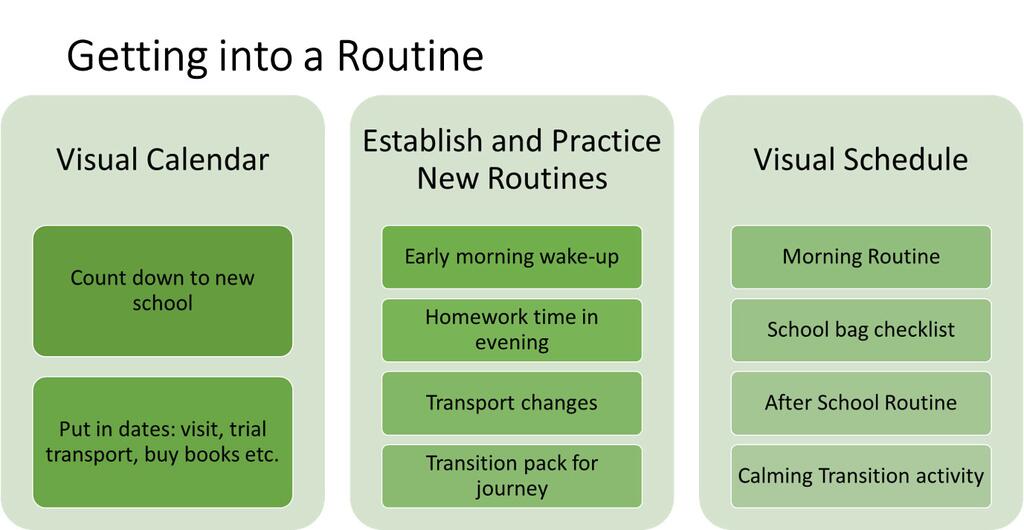 Key contacts in the school
Special Educational Needs Organiser (SENO)

Principal

Year Head

Resource Teacher

Special Needs Assistant (SNA)
For more information: